Rail News Home
Canadian National Railway - CN
4/6/2021
Rail News: Canadian National Railway - CN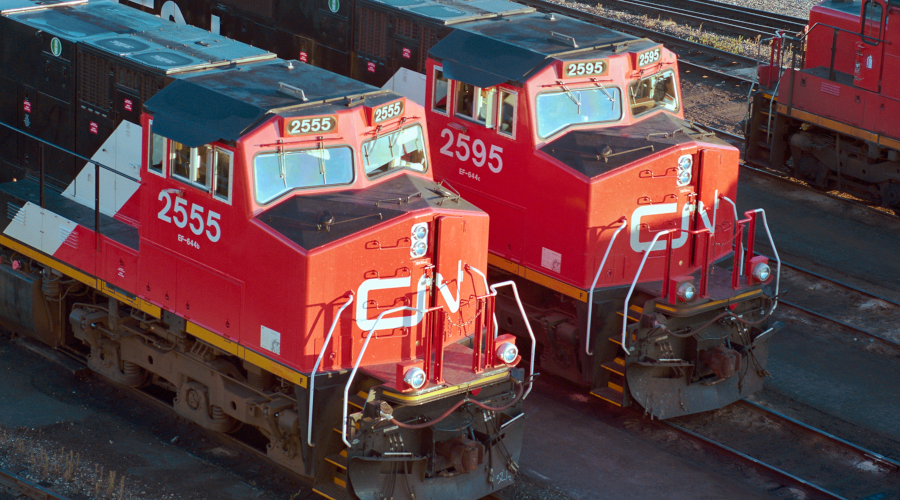 So far, during the 2020-2021 crop year, CN has moved 22.7 MMT of Canadian grain.Photo – cn.ca
CN moved 2.95 million metric tons (MMT) of western Canadian grain in March, exceeding its previous record of 2.74 MMT set in 2020 and 19% ahead of its three-year average of 2.47 MMT, according to a news release.
During first-quarter 2021, CN moved 8.2 MMT of Canadian grain, exceeding its previous first-quarter record of 7.0 MMT established in 2017 and more than 25% higher than the three-year average of 6.5 MMT.  
...
Copyright
© © Trade Press Media Group, Inc.