Rail News Home
Canadian National Railway - CN
11/11/2022
Rail News: Canadian National Railway - CN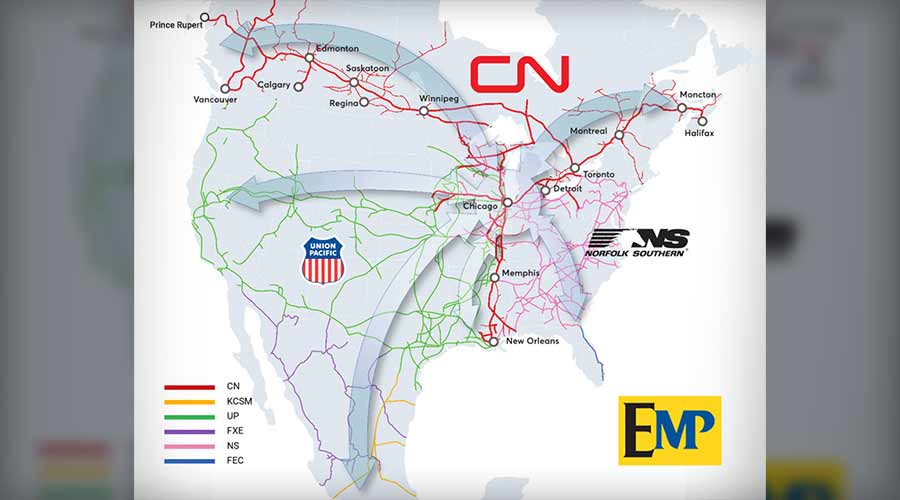 Shown: A map of the Equipment Management Pool program's coverage area. Photo – CN
Last month, CN joined Norfolk Southern Railway and Union Pacific Railroad as an exclusive partner in the Equipment Management Pool (EMP) program.
The domestic interline service program aims to provide extensive coverage throughout North America by offering a fleet of more than 40,000 53-foot dry containers. The EMP program provides seamless access to all major cities within Canada and the United States, and numerous major markets in Mexico.
...
Copyright
© © Trade Press Media Group, Inc.