The derailment of a CSX crude-oil train two years ago in Lynchburg, Va., was likely the result of a broken rail caused by a reverse detail fracture with evidence of rolling contact fatigue, the National Transportation Safety Board (NTSB) concluded in its accident report issued yesterday.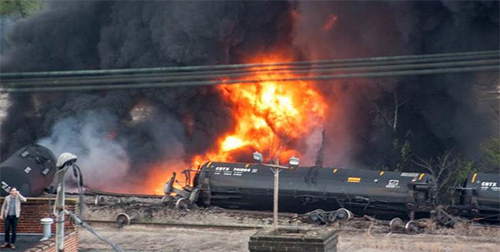 The CSX oil train derailed in April 2014.
NTSB
The train derailed April 30, 2014, sending three of the 17 derailed cars into the James River. One car was breached and released 29,868 gallons of crude oil into the river, some of which caught fire, according to the report.
...
Copyright
© © Trade Press Media Group, Inc.