Rail News Home
CSX Transportation
8/23/2019
Rail News: CSX Transportation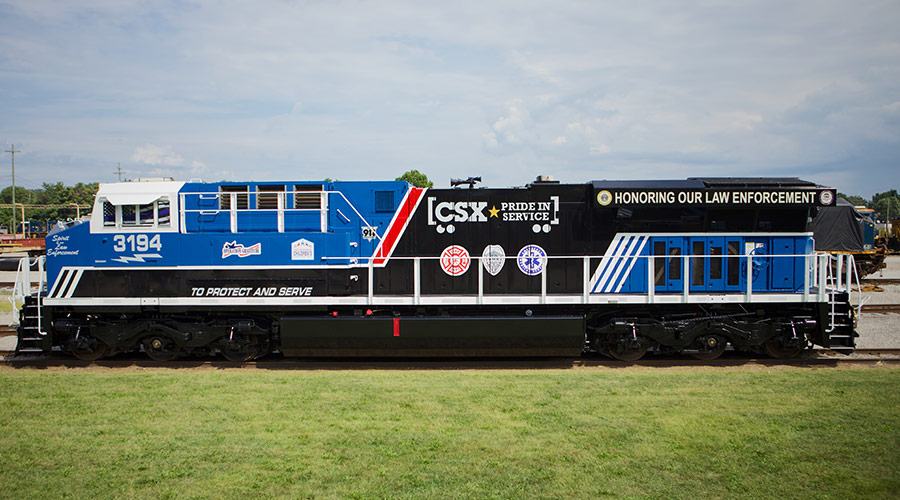 The CSXT 3194 was renamed to honor the nation's police officers.Photo – CSX
CSX yesterday unveiled its Spirit of our Law Enforcement commemorative locomotive at the Class I's locomotive shop in Huntington, West Virginia.
The CSXT 3194 was renamed to honor the nation's police officers. The unit joins the railroad's collection of Pride In Service locomotives launched this spring: the Spirit of Our Armed Forces and the Spirit of our First Responders.
...
Copyright
© © Trade Press Media Group, Inc.