Rail News Home
CSX Transportation
6/24/2021
Rail News: CSX Transportation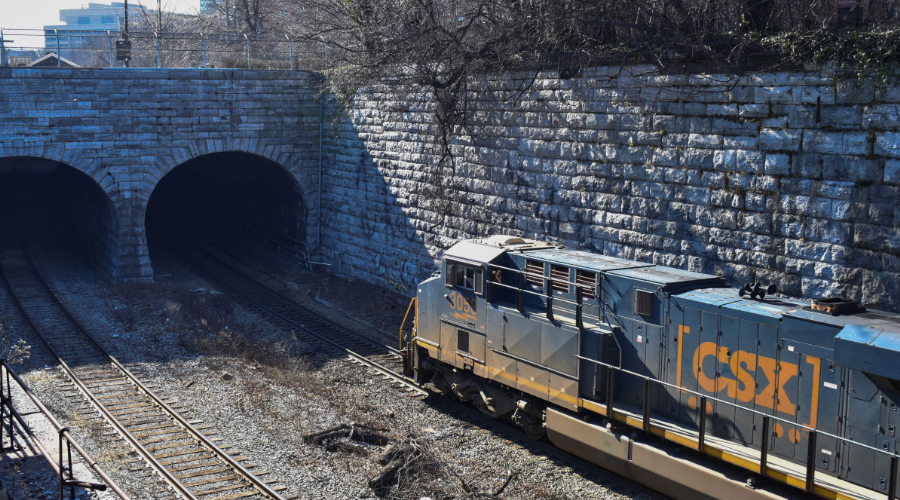 NEPA approval allows CSX, which owns the tunnel, to finalize engineering and obtain permits. Construction will occur in phases and is expected to begin later this year. Photo – Port of Baltimore/Twitter
The planned Howard Street Tunnel expansion project in Baltimore has received a Finding of No Significant Impact (FONSI) as part of the project review under the National Environmental Policy Act (NEPA), Maryland Gov. Larry Hogan announced yesterday.
The project will expand the 126-year-old Howard Street Tunnel to accommodate double-stacked container trains traveling to and from the Helen Delich Bentley Port of Baltimore, increasing efficiency and capacity.
...
Copyright
© © Trade Press Media Group, Inc.