Rail News Home
CSX Transportation
1/17/2020
Rail News: CSX Transportation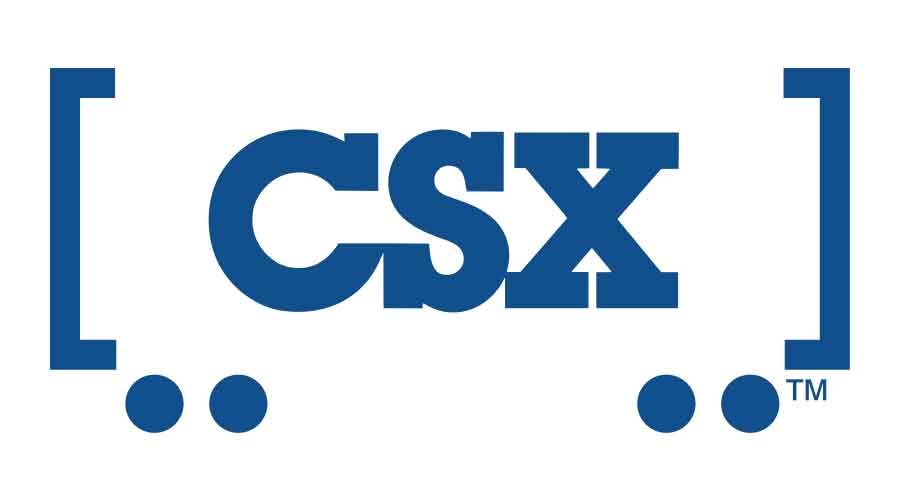 CSX
net earnings and revenue declined in fourth-quarter 2019 versus the previous year's quarter due to lower volumes and a negative mix from coal market headwinds. The Class I also set a company fourth-quarter record with its operating ratio (OR).Net earnings in the quarter tumbled 9 percent to $771 million, or 99 cents per share, from $843 million, or $1.01 per share, in the previous year. Revenue fell 8 percent to $2.9 billion from $3.1 billion.Fourth-quarter expenses were down 9 percent year over year to $1.73 billion, driven by continued efficiency gains and volume-related savings. Operating income declined 8 percent to $1.15 billion compared to the same period last year.CSX's record operating ratio of 60 percent in the quarter compared with 60.3 percent a year ago.For full-year 2019, the Class I generated net earnings of $3.33 billion, or $4.17 per share, versus 3.31 billion, or $3.84 per share, in 2018, an increase of 1 percent and 9 percent, respectively. The company's full-year 2019 operating ratio of 58.4 percent represents a new U.S. Class I record, improving from last year's record result of 60.3 percent."The railroad has never run better and we are delivering great service to our customers," said President and Chief Executive Officer James Foote in a press release. "What is really amazing is how our employees stepped up to produce efficiencies during tough economic conditions."By business group, CSX reported the following fourth-quarter 2019 results:
• Coal volume: Domestic coal declined mostly because of fewer shipments of utility coal due to greater competition from natural gas. Export coal fell due to reduced international shipments of both thermal and metallurgical coal as global benchmark prices fell.
• Intermodal volume: Domestic and international intermodal fell primarily because of rationalization of low-density lanes.
• Merchandise volume: Chemicals were down due to reduced natural gas liquids, fly ash and sand shipments; ag and food products increased due to gains in ethanol, sweeteners and oils; automotive declined due to a reduction in North American production; minerals increased due to higher shipments for highway projects; forest products declined due to fewer pulpboard shipments; fertilizer gains on short-haul phosphate shipments were offset by declines in long-haul fertilizer shipments; and metals and equipment were down due to reduced steel, construction and scrap shipments.
Contact Progressive Railroading editorial staff.
More News from 1/17/2020
Copyright
© © Trade Press Media Group, Inc.