Rail News Home
Kansas City Southern
8/21/2019
Rail News: Kansas City Southern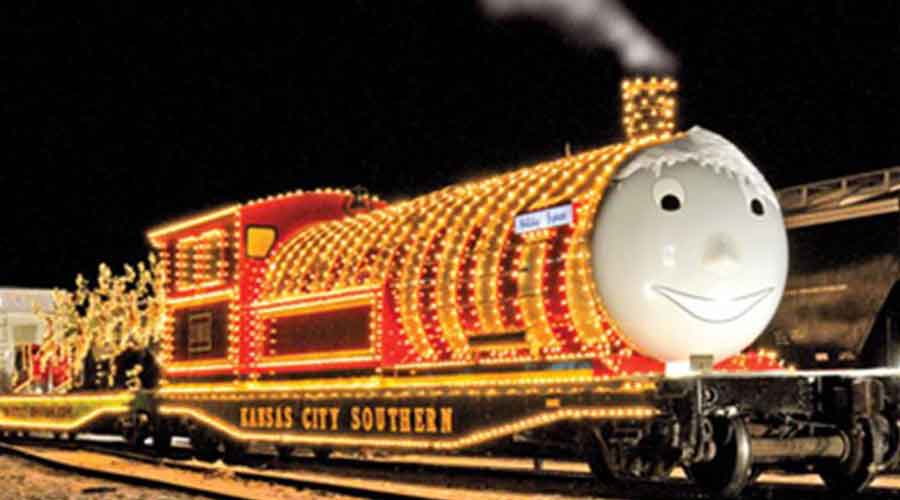 The six-car festive train will depart Nov. 27 from Shreveport, Louisiana.Photo – Kansas City Southern
It still may be summer, but it's not too early for Kansas City Southern to roll out the 2019 schedule for its 19th annual Holiday Express train.
The six-car festive train will depart Nov. 27 from Shreveport, Louisiana, on this year's tour, which will stop in 20 communities in five U.S. states on 25 dates. The route will end Dec. 22 at Union Station in Kansas City, Missouri.
...
Copyright
© © Trade Press Media Group, Inc.