Rail News Home
Norfolk Southern Railway
6/28/2019
Rail News: Norfolk Southern Railway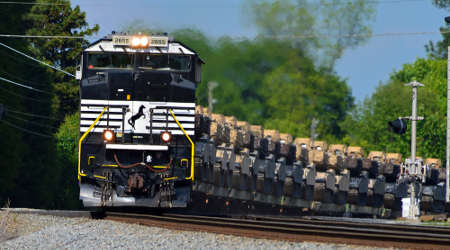 The new plan is designed to improve service performance for customers and provide network efficiencies.Photo – nscorp.com
Today, Norfolk Southern Railway will begin rolling out its new precision scheduled railroad operating plan known as TOP21, the Class I announced yesterday in a customer service alert.
The new plan is designed to improve service performance for customers and provide network efficiencies, NS officials said in the alert.
...
Copyright
© © Trade Press Media Group, Inc.