Rail News Home
Norfolk Southern Railway
4/6/2022
Rail News: Norfolk Southern Railway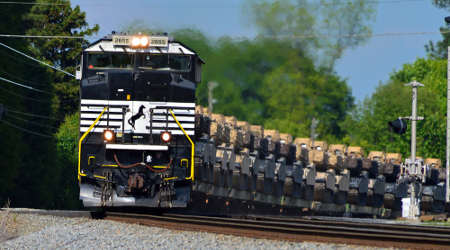 Norfolk Southern Corp. will also donate $750,000 to support the Norfolk and Western collection in perpetuity. Photo – nscorp.com
Norfolk Southern Corp. has donated the complete collection of historical documents and archives from predecessor company Norfolk and Western Railway to the Virginia Museum of History & Culture, the company announced today.
The collection dates back to the 1840s and includes thousands of photographs and glass plate negatives, as well as business records, annual reports, blueprints, plans, bridge drawings, advertisements, portraits and three-dimensional artifacts from predecessor railroads that together provide a look into the growth of rail transportation across the eastern United States.
...
Copyright
© © Trade Press Media Group, Inc.