Rail News Home
Norfolk Southern Railway
2/11/2022
Rail News: Norfolk Southern Railway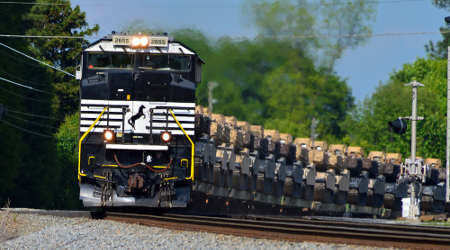 NS was recently recognized with an A- climate change rating in CDP's highest rated tier, the leadership level. Photo – nscorp.com
Norfolk Southern Corp. has earned a spot on CDP's 2021 Supplier Engagement Leaderboard, the company announced yesterday.
CDP is the leading carbon disclosure system for the global business community. NS was recently recognized with an A- climate change rating in CDP's highest rated tier, the leadership level.
...
Copyright
© © Trade Press Media Group, Inc.