Rail News Home
Norfolk Southern Railway
3/14/2022
Rail News: Norfolk Southern Railway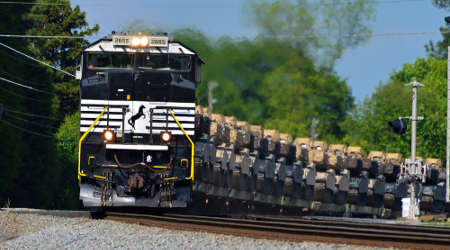 The new calculator enhances the accuracy of carbon estimates by capturing the entire cycle of fuel usage. Photo – nscorp.com
Norfolk Southern Railway today announced the launch of a next-generation carbon calculator for customers to measure carbon emissions in their supply chain decisions.
The calculator enhances the accuracy of carbon estimates by capturing the entire cycle of fuel usage, NS officials said in a press release. Direct fuel consumption from locomotives is applied to every rail car based on weight and distance traveled, and additional fuel accounted for includes yard and local operations, equipment repositioning and fuel expended while handling containers in intermodal operations. The tool generates a rail fuel efficiency factor for 18 rail-car types and 30 commodities.
...
Copyright
© © Trade Press Media Group, Inc.