Rail News Home
Norfolk Southern Railway
7/22/2021
Rail News: Norfolk Southern Railway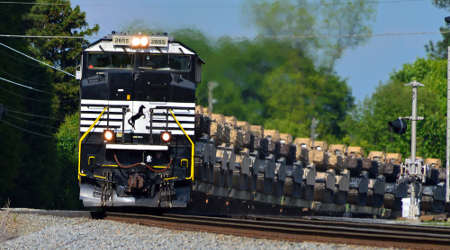 NS has reconfigured its Landers footprint to increase stacked container capacity by 60%. Photo – nscorp.com
In the wake of recent record demand, Norfolk Southern Railway is making several changes and upgrades at its Landers intermodal terminal in Chicago, the Class I announced in a customer advisory.
To increase capacity, NS has reconfigured its footprint to boost stacked container capacity by 60%. Reach-stackers — with three in service and three more coming — are being added to increase lift capacity by 40% an hour and reduce driver dwell for pickups, the NS advisory stated.
...
Copyright
© © Trade Press Media Group, Inc.