Rail News Home
Union Pacific Railroad
5/4/2021
Rail News: Union Pacific Railroad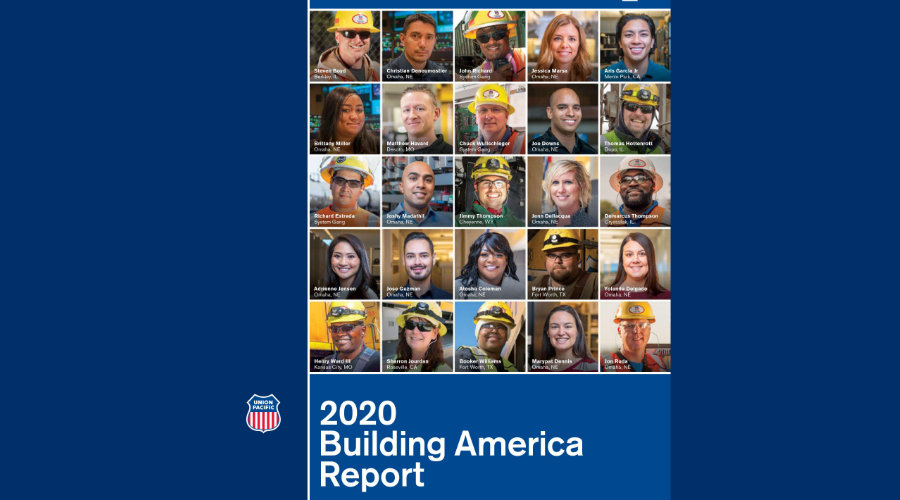 The 2020 Building America Report is the first to include the company's Fact Book. Photo – up.com
Union Pacific Railroad yesterday published its 2020 Building America Report, the railroad's annual report on its environmental, social and governance (ESG) initiatives.
The report unveils UP's new cumulative ESG strategy called "Building a Sustainable Future 2030," which includes four areas of concentration: investing in the UP workforce, driving sustainable solutions, championing environmental stewardship and strengthening the communities UP serves.
...
Copyright
© © Trade Press Media Group, Inc.