Rail News Home
Union Pacific Railroad
1/21/2021
Rail News: Union Pacific Railroad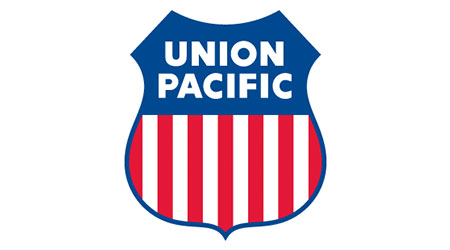 Union Pacific Corp.
today reported fourth-quarter 2020 net income of $1.38 billion, or $2.05 per diluted share, near the previous year's Q4 results of $1.4 billion, or $2.02 per diluted share. The Q4 2020 results include a previously announced $278 million pre-tax, non-cash impairment charge. Without that charge, the Class I's adjusted income was $1.6 billion, or $2.36 per diluted share. "These outstanding results demonstrate the true potential of our franchise as we leveraged all three profitability drivers simultaneously — volume growth, productivity and pricing — to produce record fourth-quarter results," said UP Chairman, President and Chief Executive Officer Lance Fritz in a press release. UP's operating revenue declined 1% to $5.1 billion in the quarter compared with the same period in 2019. Business volumes, as measured by total revenue carloads, climbed 3%. Premium volumes rose, while bulk was flat and industrial traffic declined, UP officials said. In addition, quarterly freight revenue fell 1%, as volume growth and core pricing gains were offset by decreased fuel surcharge revenue and a less favorable business mix. UP reported a 61% operating ratio for the quarter compared with 59.7% in Q4 2019. When adjusted for the impairment charge, the Class I's operating ratio was 55.6% — an all-time quarterly record. "While the economic outlook for 2021 remains uncertain, we will build off our solid 2020 performance to produce continued strong productivity through operational excellence," said Fritz. "We expect our enhanced service product will support both solid core pricing gains while also increasing our share of the freight transportation market." Also today, UP reported it plans to spend $2.9 billion on capital expenditures this year, up from $2.8 billion in 2020. The 2021 capital plan includes $1.8 million for infrastructure improvements; $255 million for locomotives and equipment; $535 million for capacity/commercial facilities; $235 million for technology; and $80 million for positive train control/energy management systems.
Contact Progressive Railroading editorial staff.
More News from 1/21/2021
Copyright
© © Trade Press Media Group, Inc.