Rail News Home
Canadian National Railway - CN
5/7/2021
Rail News: Canadian National Railway - CN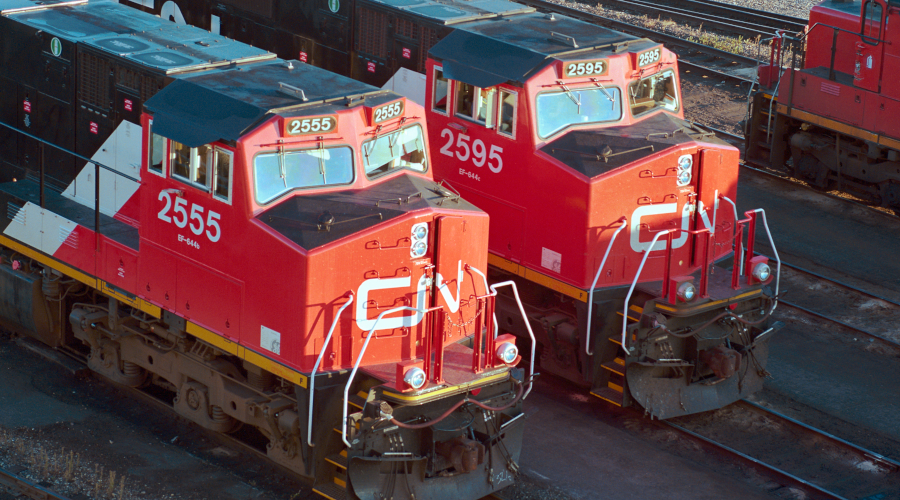 CN moved 2.9 million metric tons (MMT) of western Canadian grain in April, exceeding the previous April record of 2.82 MMT set in 2020 and more than 5% ahead of the three-year average of 2.75 MMT.
So far, during the 2020-2021 crop year, CN has moved more than 25.6 MMT of Canadian grain via carload. This is an increase of 17% compared to the previous crop year to-date record of 21.9 MMT established in the 2018-19 crop year, CN officials said in a press release.
Containerized grain shipments direct from western Canada are also on record pace at more than 860,000 metric tons shipped crop year to-date, in addition to the tonnage shipped from eastern Canada.
"Needless to say, the valuable cooperation of our agri-food and supply chain partners was key to achieving these results," said James Cairns, senior vice president of rail centric supply chain at CN. "We believe that our long-term investment strategy was important in setting these 14 consecutive records, but none of this would have been possible without everyone's dedication."