Rail News Home
Canadian Pacific
1/14/2022
Rail News: Canadian Pacific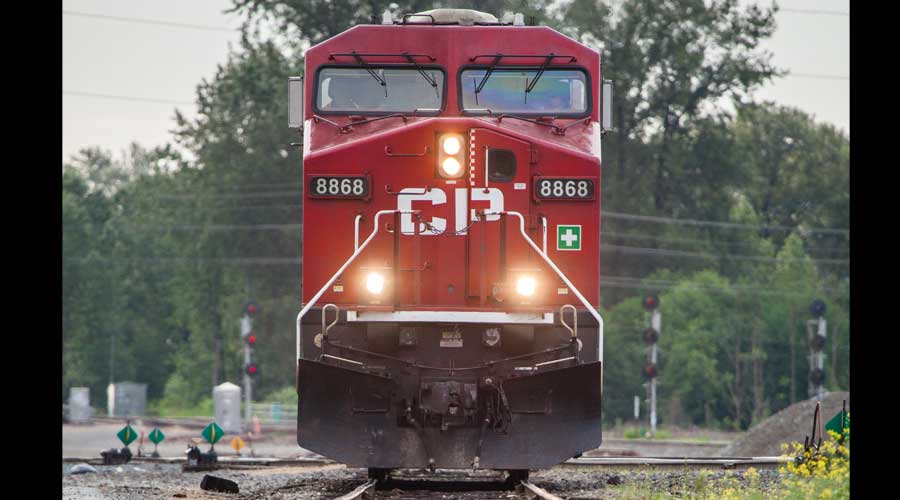 CN's proposal regarding
Kansas City Southern
's Springfield Line is built on a "series of factual errors or misstatements,"
Canadian Pacific
officials said yesterday.
CN announced
earlier this week that it would ask the
Surface Transportation Board
(STB) to condition approval of a CP-KCS merger on the divestiture of the Springfield Line — KCS' lines from Kansas City, Missouri, to Springfield and East St. Louis, Illinois — to CN. But in a prepared statement, CP officials said the Springfield Line is not "parallel" to CP's line between Kansas City and Chicago. "KCS's line is line is not part of a through route to Chicago in conjunction with CN. In fact, there is no direct connection between KCS and CN today at Springfield, and historic interchange volumes reflect the absence of any actual service here," CP officials stated. As part of the CP-KCS merger, the lines will grow along with the new company, they said. "The route from Kansas City to St. Louis and the other assets CN wants the STB to force CP to divest are important parts of the combined CPKC growth story providing new, competitive single-line routes connecting CP's network with customers and port facilities in St. Louis, and connections to eastern carriers. CP anticipates an increase of traffic on this corridor of 30%," they added.