An agricultural truck hit rail track and shifted it 12 to 14 inches a day before an Amtrak train derailed Monday at the location in southeast Kansas, the National Transportation Safety Board (NTSB) said in a media briefing on the incident yesterday.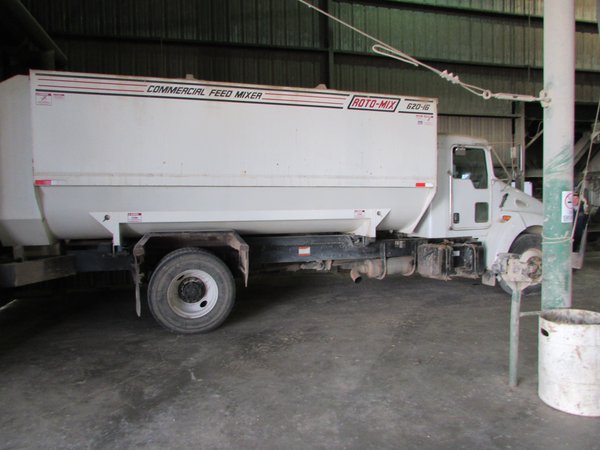 The truck that struck track where an Amtrak train derailed Monday.
NTSB
The Chicago-bound Amtrak Southwest Chief Train 4 derailed about 125 miles west of Wichita shortly after midnight on Monday, Amtrak officials said. There were 131 passengers and 14 crew members on board. The incident sent 32 people to the hospital.
The train was traveling about 60 mph just prior to the derailment, which occurred after the engineer reportedly saw the bend in the track and applied the brakes.
The truck that hit the track the day before was carrying cattle feed and belonged to Cimarron Crossing Feeders LLC. NTSB member Earl Weener did not say if the truck was the cause of the derailment, according to a report by ABC News.
The NTSB posted photos of the truck on its Twitter account. Cimarron Crossing has been "very cooperative" and granted derailment investigators access to the truck, according to Weener, who was quoted in the ABC News report.
BNSF Railway Co., which owns the track, has restored the track and normal Southwest Chief service has resumed in western Kansas, Amtrak officials said yesterday in the railroad's blog.
BNSF asked the public to immediately notify the Class I at 800-832-5452 of any incident involving railroad tracks.
Keywords
Browse articles on National Transportation Safety Board , Amtrak , derailment , Cimarron Crossing Feeders LLC on Progressive Railroading