Rail News Home
CSX Transportation
6/14/2021
Rail News: CSX Transportation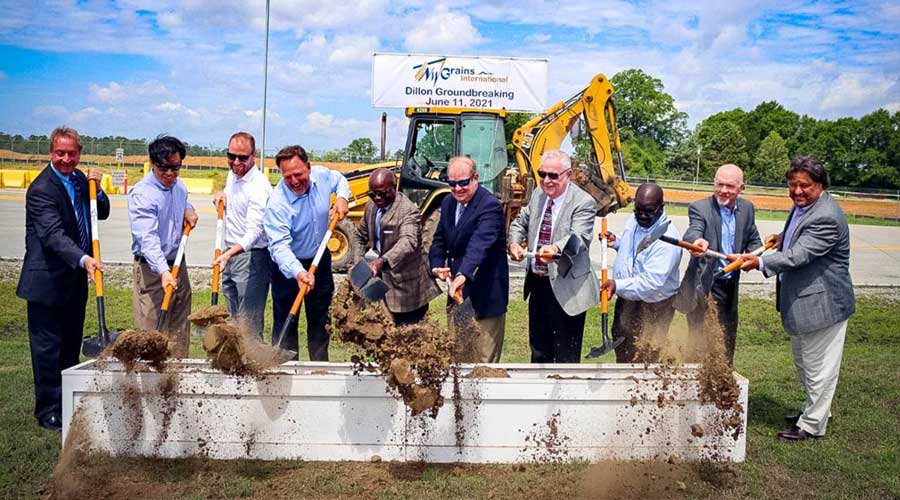 Northwest Grains and other officials last week held a ceremony marking the start of construction on the $2.5 million transload facility. Photo – South Carolina Ports Authority
Northwest Grains International LLC last week broke ground on an agricultural transload operation in Dillon County, South Carolina.
The $2.5 million transload facility will serve agricultural producers and handle containerized soybeans, lumber, logs, peanuts, cotton, cotton seed and yellow peas for export through the Port of Charleston via the rail-served Inland Port Dillon, according to a South Carolina Ports Authority press release.
The facility will be located next to Inland Port Dillon. There, Northwest Grains will load crops into containers, which then will be loaded onto CSX trains to be moved to the port for export to overseas markets.
Expected to open in late October — in time for the soybean season — the facility will provide farmers throughout South Carolina and North Carolina with better access to global markets.
The authority opened Inland Port Dillon in 2018 to provide direct rail access to the Port of Charleston.