Rail News Home
Norfolk Southern Railway
9/29/2022
Rail News: Norfolk Southern Railway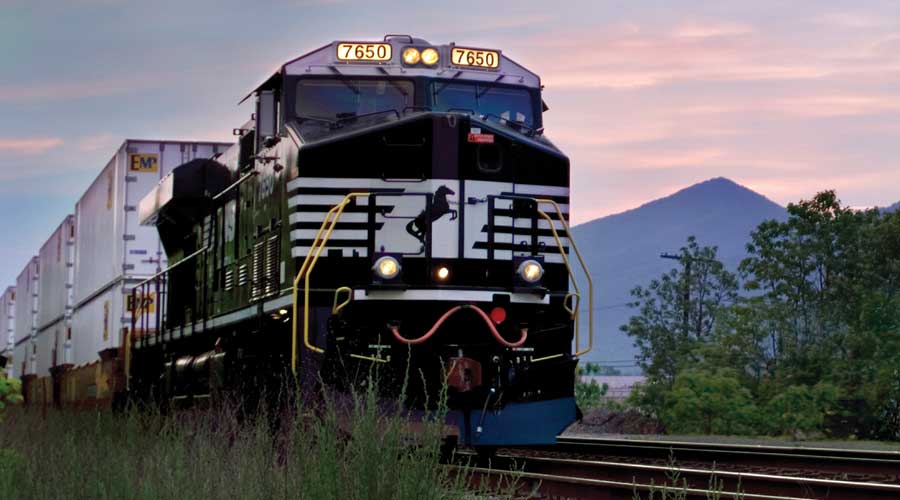 More than 34 million Americans — including 9 million children — are food insecure. Photo – Norfolk Southern Railway
Norfolk Southern Corp. yesterday announced a commitment of $400,000 in grants to 31 food banks located along its national network in an effort to combat food insecurity.
More than 34 million Americans — including 9 million children — are food insecure, meaning they have limited or uncertain access to adequate food, according to the U.S. Department of Agriculture.
"Every community is home to families impacted by food insecurity. Norfolk Southern is furthering its partnership with more than 30 food banks to feed and assist those in need," said NS Director of Corporate Giving Kristin Wong.
The grants are going to food banks in Alabama, Delaware, Georgia, Illinois, Indiana, Kentucky, Missouri, North Carolina, Ohio, Pennsylvania, South Carolina, Tennessee, Virginia and West Virginia.
Yesterday, President Joe Biden hosted a conference at the White House on hunger, nutrition and health. His administration recently released a strategic plan to end hunger, increase healthy eating and exercise and reduce obesity and diet-related diseases by 2030.