Rail News Home
Norfolk Southern Railway
2/11/2019
Rail News: Norfolk Southern Railway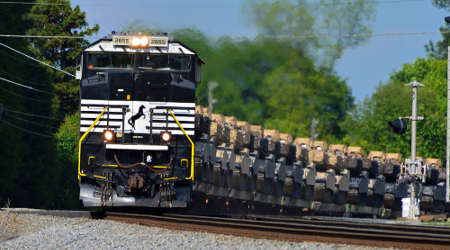 The Class I's financial targets include a full-year OR improvement in 2019 of at least 100 basis points from the 2018 OR of 65.4 percent.Photo – nscorp.com
Norfolk Southern Corp. officials today will provide details of the Class I's latest strategic plan, which includes targeting an operating ratio (OR) of 60 percent by 2021.
The details — which will be revealed at the railroad's Investor and Financial Analyst Conference being held today in Atlanta — will cover ways to increase productivity, efficiency and growth.
...
Copyright
© © Trade Press Media Group, Inc.