Rail News Home
Norfolk Southern Railway
5/14/2021
Rail News: Norfolk Southern Railway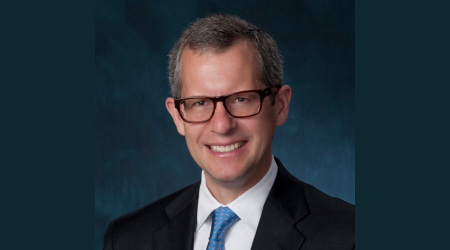 NS Chairman, President and CEO James Squires Photo – nscorp.com
Norfolk Southern Corp. shareholders yesterday elected 13 directors for one-year terms expiring in 2022.
The following individuals were elected to the board, according to preliminary results: Thomas Bell Jr., Mitchell Daniels Jr., Marcela Donadio, John Huffard Jr., Christopher Jones, Thomas Kelleher, Steven Leer, Michael Lockhart, Amy Miles, Claude Mongeau, Jennifer Scanlon, James Squires and John Thompson.
In his presentation during the Class I's annual shareholders meeting, NS Chairman, President and Chief Executive Officer Squires said the company is well-positioned to provide superior service and financial gains as the economy improves.
"We're now accelerating our implementation of precision scheduled railroading principles to drive the productivity and efficiency of our organization even further, helping us better serve customers, support growth and drive long-term value," Squires said.
Also yesterday, a shareholder proposal requesting that NS issue a report on how its lobbying activity aligns with the Paris Agreement on climate change received support from a majority of voted shares.
"Our board will determine appropriate next steps, but it's important to note that sustainability and political transparency are already areas of strength for our company," said NS Executive Vice President and Chief Legal Officer Vanessa Allen Sutherland in a press release. "We have committed to set a science-based target for emissions reductions consistent with the Paris Agreement, and recently issued $500 million in green bonds to fund investments in sustainable business practices."