Rail News Home
Norfolk Southern Railway
6/8/2022
Rail News: Norfolk Southern Railway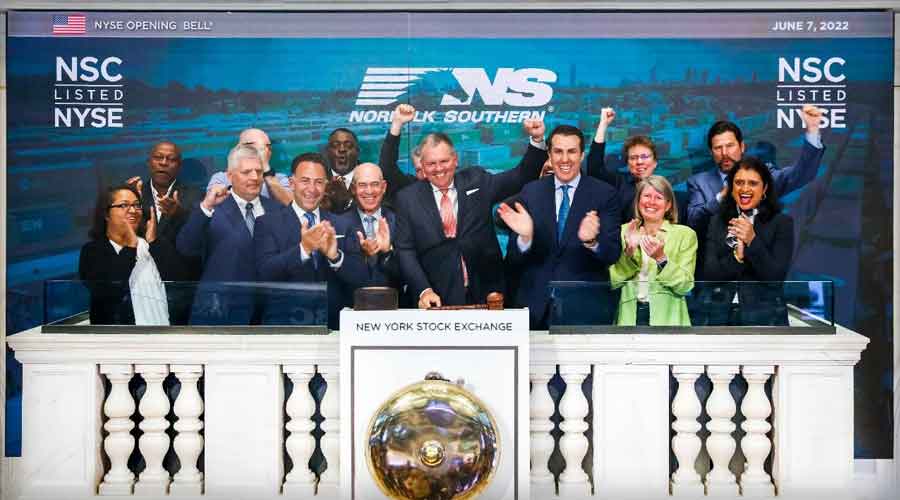 Joining NS President and CEO Alan Shaw (center) and the NS senior executive team on the NYSE bell podium were six craft railroaders from the company's operating division. Photo – New York Stock Exchange
Norfolk Southern Corp. officials yesterday rang the opening bell at the New York Stock Exchange to mark 40 years since the merger of Norfolk and Western Railway and Southern Railway created Norfolk Southern Railway on June 1, 1982.
Joining NS President and CEO Alan Shaw and the NS senior executive team on the NYSE bell podium were six craft railroaders from the company's operating division.
"Forty years since the merger that created Norfolk Southern, and nearly 200 years since the founding of our first predecessor railroad in 1827, we continue to play an essential role serving our customers and powering our nation's economy," said Shaw in a press release. "Norfolk Southern has a rich history, a vital purpose and a bright future."