Rail News Home
Norfolk Southern Railway
9/23/2022
Rail News: Norfolk Southern Railway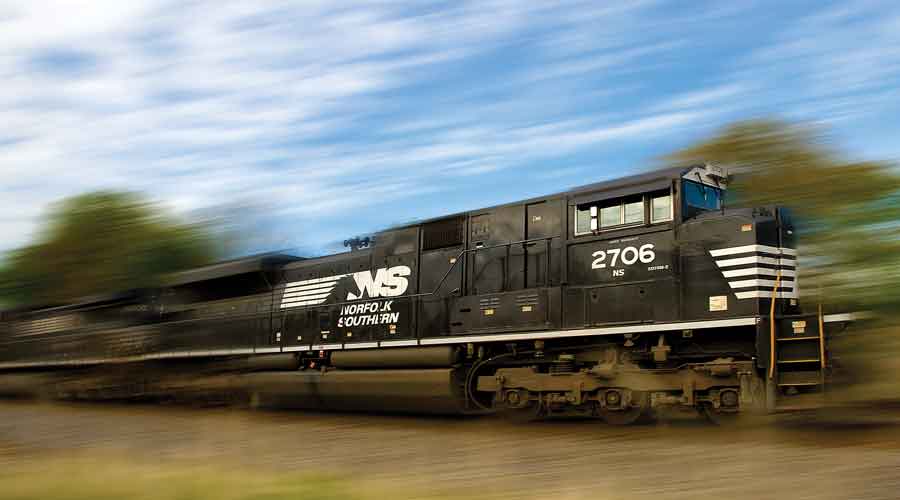 The Class I chose 43 chemical manufacturers and five chemical plants as 2021 award winners. Photo – Norfolk Southern Railway
Norfolk Southern Corp. is presenting its 2021 Thoroughbred Chemical Safety Award to 48 shippers to recognize their efforts in safely handling the movement of hazardous materials.
The 43 chemical manufacturers and five chemical plants chosen as winners safely transported or originated 100% of their shipments over the railroad's network without a single incident last year, NS officials said in a press release. The winners are listed here.
The award celebrates and promotes safe rail-shipping practices, NS officials said. For more than 25 years, the Class I has recognized chemical manufacturers and plants that safely handle hazmat products.
"Transporting hazardous materials requires strong working relationships between Norfolk Southern and our customers, which is why they are at the center of everything we do," said NS Executive Vice President and Chief Marketing Officer Ed Elkins. "Together, we are dedicated to safely transporting the materials that move our nation's economy."
The railroad works closely with its customers to enhance the environmental, health, safety and security performance of chemicals transported by rail, NS officials said. The Class I adheres to strict standards to help identify, reduce and manage hazmat safety risks.