Rail News Home
Canadian National Railway - CN
6/20/2018
Rail News: Canadian National Railway - CN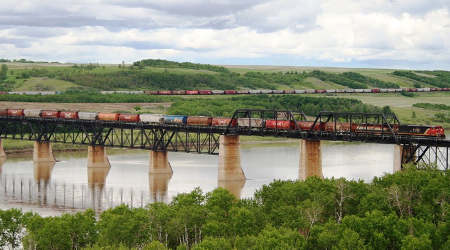 The Class I's projects will include more than 20 miles of new double track in three locations across the province.Photo – CN's Twitter page
CN will spend CA$210 million of its 2018 capital program to improve and expand its network in Saskatchewan.
The Class I's projects will include more than 20 miles of new double track in three locations across the province. Other capital program investments will focus on the replacement, upgrade and maintenance of key track infrastructure to improve overall safety and efficiency, CN officials said in a press release.
...
Copyright
© © Trade Press Media Group, Inc.