Rail News Home
Canadian National Railway - CN
7/2/2019
Rail News: Canadian National Railway - CN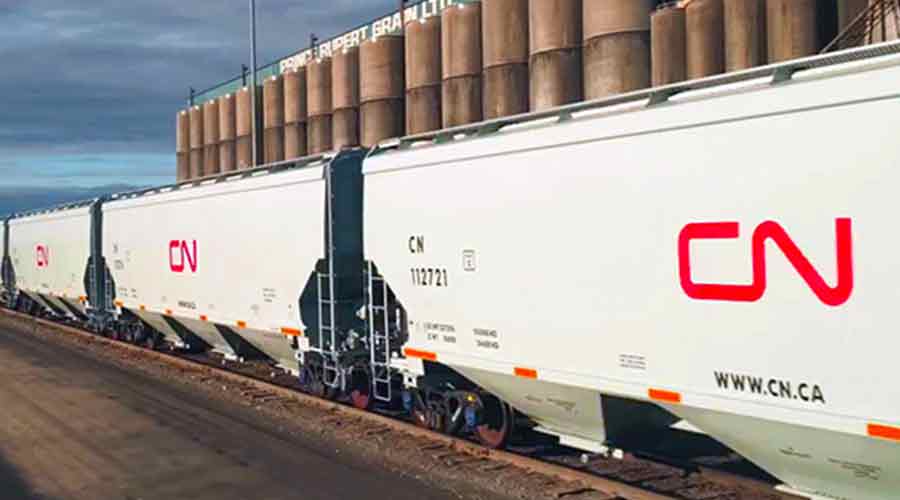 Western Canadian grain movements were at high ebb through 11 months of the 2018-19 crop year.Photo – CN
CN today announced its western Canadian grain movements in June exceeded 2.3 million metric tons (MMT) compared with 1.99 MMT in June 2018.
The cumulative tonnage moved by the railroad through 11 months of the 2018-19 crop year was on record pace at 25.5 MMT — 1 million tons ahead of the previous record-setting pace — despite the restrictions on Canadian exports to China, CN officials said in a press release. The three-year average of grain movements per month is 1.80 MMT.
...
Copyright
© © Trade Press Media Group, Inc.