Rail News Home
Passenger Rail
1/24/2020
Rail News: Passenger Rail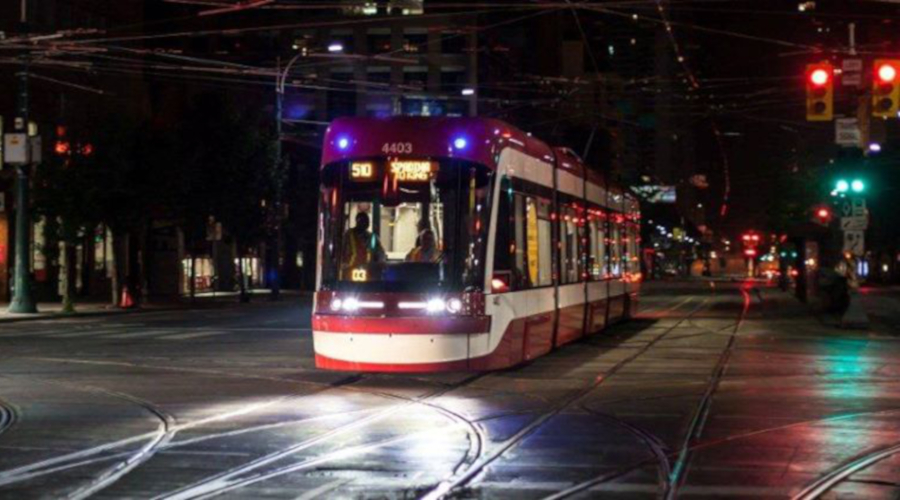 TTC will receive CA$4 billion over the the next 10 years through Toronto's City Building Fund.Photo – TTC
Toronto Transit Commission (TTC) staff yesterday recommended how the agency should allocate CA$4 billion in new infrastructure funding approved by the Toronto City Council earlier this month.
Of the CA$4.06 billion the TTC will receive over the the next 10 years through Toronto's City Building Fund, TTC staff recommend allocating CA$3.09 billion to its subway's state-of-good repair program and capacity improvements. 
The improvements would include new track and switches, traction power systems, tunnel liners and the installation of an automatic train control signaling system on Line 2. This funding allocation would cover all costs for Line 1 and Line 2 state-of-good-repair projects for 10 years, according to a TTC report.
TTC staff also recommend allocating CA$1.14 billion toward the cost of purchasing new vehicles to address current needs and future growth, including 80 subway trains, 60 streetcars, 1,575 buses and 525 paratransit vehicles. That allocation would fund one-third of the total cost of procurement.
"The injection of additional funds from the city means we can advance some of the critical work outlined in our Capital Investment Plan that was previously unfunded," said TTC Chief Executive Officer Rick Leary in a press release. "The TTC's needs over the next 15 years are a combination of maintaining what we have and preparing for future growth. The City Building Fund investment allows us to better plan for both."
TTC has CA$19.21 billion in unfunded infrastructures needs and CA$6.88 billion in unfunded vehicles needs outlined in its Capital Investment Plan, according to the recommendation report.
The agency's board will consider the staff recommendations Jan. 27, and amend the previous 2020-2029 capital budget. If approved, the budget will be CA$11.92 billion, almost doubling the capital funding over 2019 levels.
Contact Progressive Railroading editorial staff.
More News from 1/24/2020