Rail News Home
BNSF Railway
9/27/2018
Rail News: BNSF Railway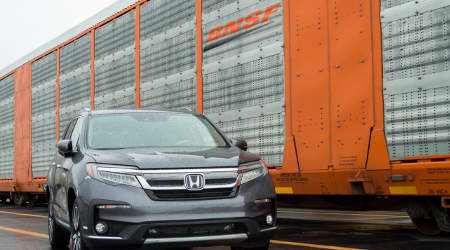 BNSF was recognized for "efficient and reliable railway transport of finished vehicles."Photo – bnsf.com
American Honda Motor Co. recently honored BNSF Railway Co. with the auto manufacturer's Premier Partner Award for excellence in transportation.
The Class I was among 15 of Honda's suppliers to receive the award. BNSF was recognized for "efficient and reliable railway transport of finished vehicles," according to a BNSF press release.
...
Copyright
© © Trade Press Media Group, Inc.