Rail News Home
Passenger Rail
10/29/2018
Rail News: Passenger Rail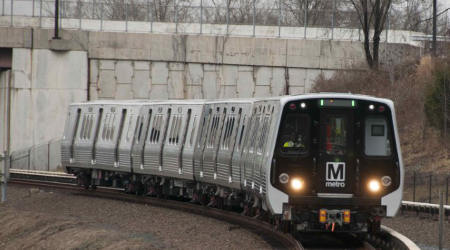 Wiedefeld's recommendations to WMATA's board include increased rail service levels.Photo – WMATA
Washington Metropolitan Area Transit Authority (WMATA) General Manager and Chief Executive Officer Paul Wiedefeld plans to issue several key recommendations to the agency's board this week, including a fiscal-year 2020 operating budget proposal that calls for no fare hikes and an effort to increase rail service.
Wiedefeld is seeking board approval to expand rush-hour service with more frequent trains later in the morning and evening; charge a flat $2 fare for all weekend Metrorail trips; extend the Yellow Line to Greenbelt to double rush-hour service at nine stations; operate all Red Line trains to Glenmont to double rush-hour service at an additional three stations; lengthen all trains to eight cars; and enhance the value of Metro unlimited rail and bus and passes.
...
Copyright
© © TradePress Media Group, Inc.