Rail News Home
Union Pacific Railroad
11/11/2022
Rail News: Union Pacific Railroad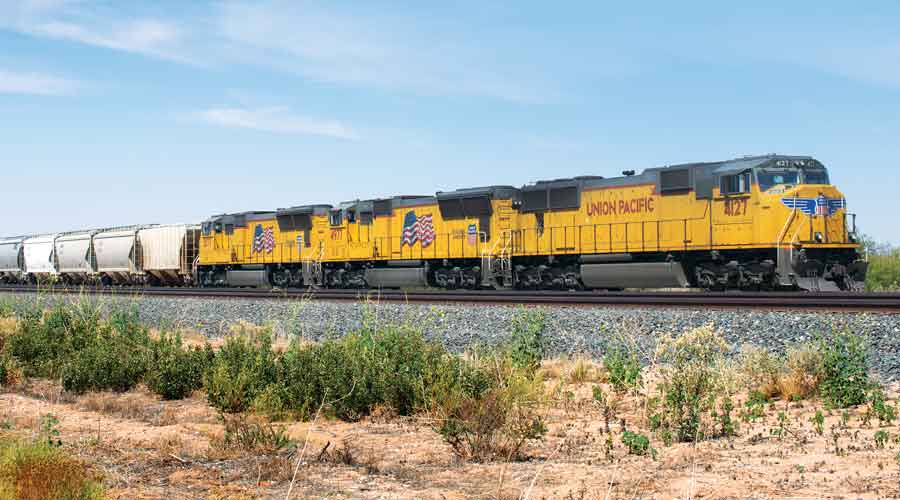 The Class I will partner with The Nature Conservancy to advance environmental sustainability initiatives. Photo – Union Pacific Railroad
Union Pacific Railroad yesterday added environmental sustainability as a pillar of its Community Ties Giving Program, which is the Class I's philanthropic arm.
The railroad will work with The Nature Conservancy (TNC), a non-profit organization dedicated to conserving land and water, to advance environmental sustainability initiatives over the next three years, UP officials said in a press release.
"Adding environmental sustainability as a priority area for Union Pacific's Community Ties Giving Program ties into our overall ESG strategy," said Beth Whited, UP's executive vice president of sustainability and strategy and chief human resource officer.
The railroad plans to donate $3 million to three TNC-led projects:
Helping landowners in Omaha, Nebraska, enroll in a long-term conservation program to restore water quality and carbon capture in the upper Elkhorn River Watershed; "Rewilding" the San Joaquin Valley in Tulare County, California, which involves the restoration of former agricultural lands coming out of production due to water scarcity; and Improving watershed health and climate resilience and expanding grasslands restoration in the upper basin of the Trinity River near Dallas, Texas.
The other pillars in the UP giving program are safety, workforce development and community spaces.