Rail News Home
Union Pacific Railroad
5/13/2019
Rail News: Union Pacific Railroad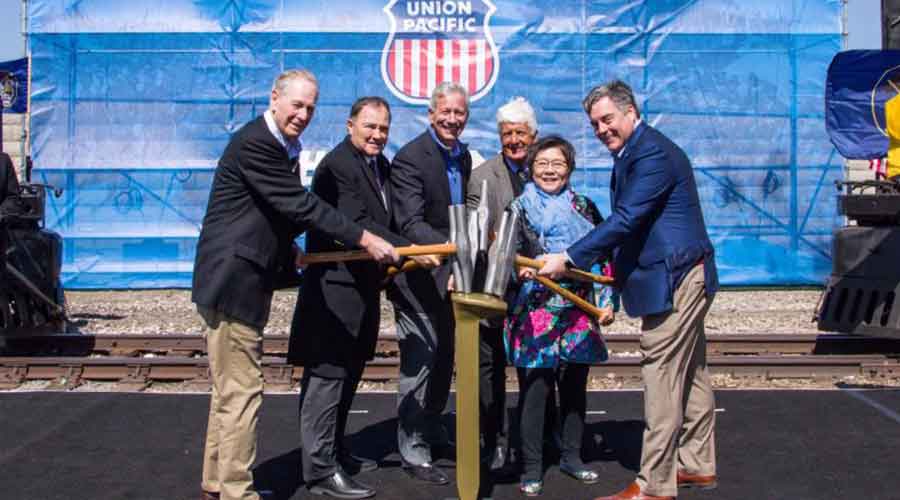 Tapping a ceremonial Golden Spike from left are Dodge, Gov. Herbert, Fritz, U.S. Rep. Rob Bishop (R-Utah), Yee and Scott Moore.Photo – up.com
Union Pacific Railroad executives joined other public and private-sector officials in ceremonies last week marking the 150th anniversary of the driving of the Golden Spike in Promontory Summit, Utah, which signaled the completion of the transcontinental railroad.
On May 9, a ceremony held at Ogden Union Station in Ogden, Utah, featured UP's steam locomotives Living Legend No. 844 and Big Boy No. 4014. The two met, recreating the historic image taken at Promontory Summit on May 10, according to a UP press release.
...
Copyright
© © Trade Press Media Group, Inc.